Are art projects starting to feel all the same? Looking for some more challenging arts and crafts? If you're looking for projects to prepare at home that will occupy you on a rainy day, we've come up with some ideas we hope will leave you inspired:
1 – Working with denim: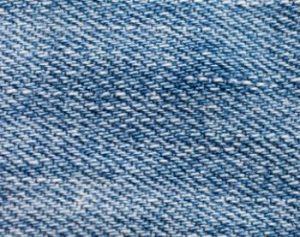 Ever since stores started displaying couches in store window that had been re-upholstered in patched denim (including pockets!!!), we have been playing around with denim, cutting strips from the outer side of jeans that had been worn out. With meter-long strips, and a lot of clever sewing, we created cylindrical string that looked fabulous bunched up and punched through big wooden beads.
2 – Mini-Modgepodge for the deft of handicraft
If you want to give your beads and old jewelry pieces uplift, why not let your imagination go wild with a little modge podge? A boring old pendant can be transformed into a historic piece with clever collage of newspaper print, and faces or other images can be added to any square, pyramidal or, with a little dexterity, spherical bead. The possibilities are endless!
3 – Toothpick structural art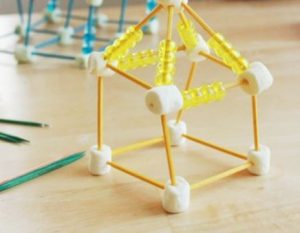 If you're looking for a big challenge and get a thrill out of tooling with patience and tiny pieces, why not try a hand at structural toothpick art that you can hang off of a necklace or earring? With bamboo, dark wood and other ''gourmet'' toothpicks out on the market, you can go for a natural effect. If you're into color, there's nothing easier than dying a bunch of toothpicks and sealing them in varnish before working with them.
If you're new to working with toothpicks, start with something small like a cube or a pyramid. Once you're used to applying the glue just right, move to something larger like a bird made out of geometric objects and split toothpicks that can be curled to mimic plumage? Your designs will be unique and always lightweight.
4 – Industrial jewelry that makes a statement
Wire, nuts & bolts & chains – doesn't that sound like the basis for some loud jewelry? Imagine the settings that can be created with wire & chain, with nuts, bolts and other industrial materials like screws and wheels integrated into the design? Shiny belts combining stainless steel and copper would never go unnoticed. There is much to be discovered by plying metals to meet your artistic will and would make great additions to the fashion offers currently available online.
5 – Recycling your old resistors
If you have family members who just can't bear to throw out old electronics, and want to help them unclutter their living spaces from them, electrical components make fabulous jewelry. Funky-color resistors and microchips are all the rage, and make an eclectic gift for any sci-fi or cyberpunk fiction lover. Think fashion meets the inhabitants of The Matrix – chain links of microchips for anklets, bracelets or necklaces; braided resistors for rings, broaches made out of heftier components, etc.
There is no end to the art we can create with what surrounds us. With so much material available to us, there is little doubt that up-cycling will be one of the next fashion waves to hit us.